Transportation
Cambridge residents commute by car 1/3 as much as the average American.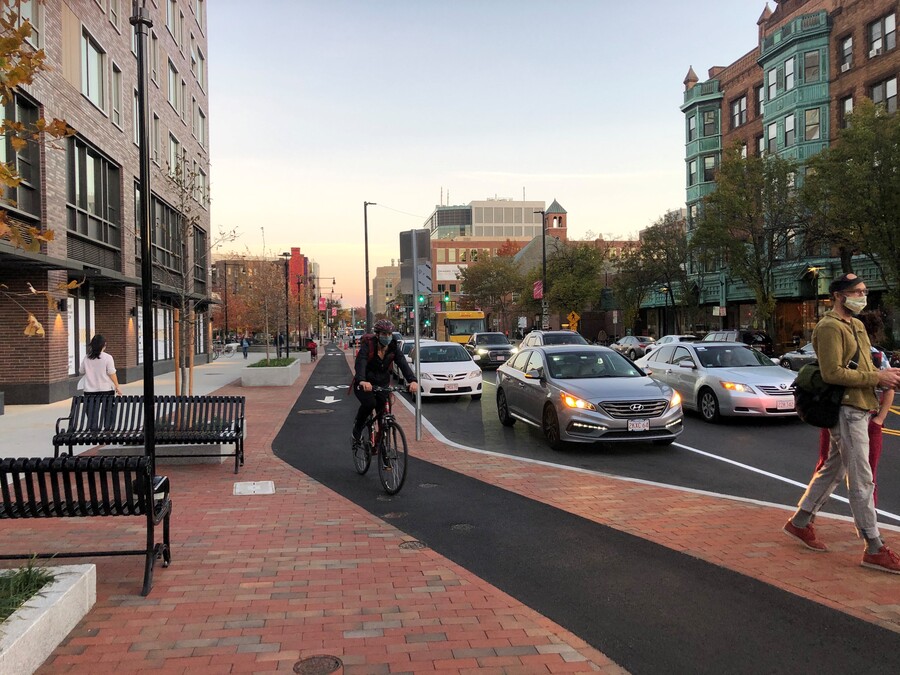 Many people in Cambridge choose to use a bicycle to get around. Some do it for convenience, others for exercise, and yet others because it is economical. The City promotes bicycling as a sustainable and equitable form of travel. Bicycling also supports both individual and public health goals of promoting healthy exercise. It is important that our roads not only accommodate people who bicycle but invite them to do so – whether they are eight years old or eighty years old.
Bike Facility Miles Installed by Year
The City of Cambridge continually looks for opportunities to expand the city's network of bicycle facilities to improve safety and comfort for bike riders of all ages and abilities.
The most commonly found bicycle facilities in Cambridge are bike lanes and paths. When feasible, the City prioritizes the inclusion of separated bike facilities in all roadway construction projects and utilizes quick-build projects to implement separated facilities through changes to roadway markings.
Cambridge is committed to Vision Zero, a strategy to eliminate all traffic fatalities while increasing safe, equitable mobility for all.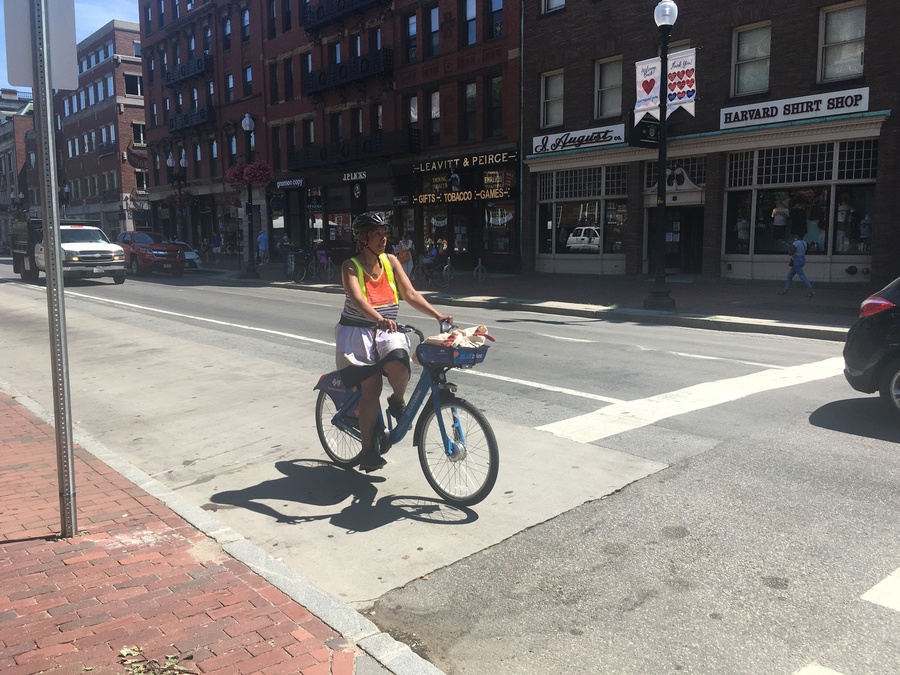 Bluebikes is Metro-Boston's bikeshare system, with more than 3,500 bikes at over 300 stations throughout Cambridge, Boston, Brookline, Somerville, and Everett. Bluebikes is an important part of Cambridge's transportation network, offering an accessible, affordable, and sustainable option for biking without the need to own a bicycle. Riders can sign up as annual or monthly Bluebikes members, or rent on a per-use basis.
Annual Bluebikes Members from Cambridge
Bikeshare membership among Cambridge residents has increased every year since the creation of the system in 2011. This data only includes members who signed up with a Cambridge address, so the real number is most likely larger if college students in temporary residences are accounted for.
The number of annual members has also grown significantly over time for the entire Bluebikes system. In 2019 the system expanded into Everett, the first new municipality since 2012, and added more than 60 new stations throughout Metro-Boston. This expansion in destinations added more members in those new areas, but also a jump in Cambridge membership, possibly by residents who can now get to their place of work or other destinations.
As the Bluebikes system has expanded and become accessible to more people, the number of rides being taken per year has also gone up. In December 2019, Bluebikes surpassed 10 million total rides!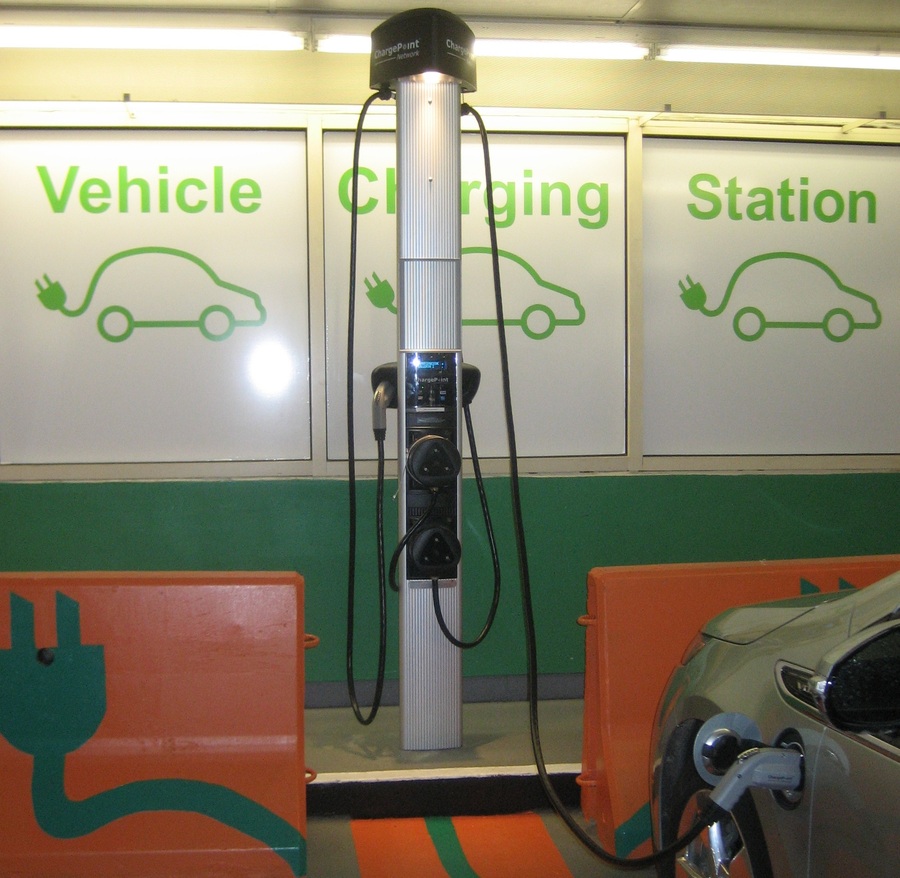 Electric vehicles (EVs) are powered by electricity rather than fuel (gasoline or diesel) and do not release any harmful emissions from the tailpipe. EVs also help reduce GHG emissions. As our electricity supply becomes cleaner, so do the electric vehicles.
One major challenge to widespread adoption of EVs by residents of dense urban neighborhoods like Cambridge is the lack of reliable access to electric vehicles supply equipment (EVSE). In other words, access to a charging station. By supporting a network of EVSE throughout Cambridge, the City can help facilitate the switch from vehicles that run on fuel to vehicles that run on electricity. Workplace and public charging also ensure EV owners will be able to charge while on longer trips.
Total EVs Owned by Residents


The City uses number of EV rebates given to Cambridge residents to approximate and track how many EVs are in our community. The actual number of EVs in Cambridge is probably higher, since not everyone applies for a rebate. Also, fewer EV models were eligible for rebates in 2019, which may explain the lower number of rebates issued in Cambridge. To find out about the State rebate, go here.
Total Charging Stations in Cambridge by Year
Cambridge has 170 EVSEs in our City. Just under half of those are public stations. The City owns charging stations that are open to the public. The City also has plans and funds to expand the EVSE network that is publicly available in City-owned parking lots.

Chargepoint.com gives you information on EV charging stations across the USA. You can also get location information from the US DOE Electric Vehicle Charging Station Map.
Unique Drivers Charging at Key EVSEs


Since 2014, the City has tracked the use of key publicly-accessible EVSEs in Cambridge. By tracking the number of unique drivers charging up in Cambridge, we get an indication of the number of residents and visitors that are making the switch as well as a check on the rate of increased demand for public charging.
Both the number of charging sessions and the number of drivers have increased. The number of drivers increased by 62% between 2013 and 2016.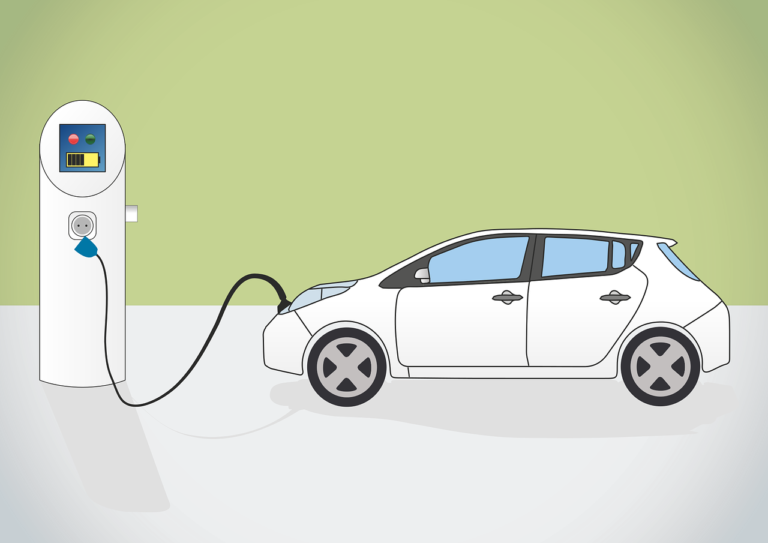 Where the Energy Goes
In fossil fuel cars, only 16-25% of the energy from gasoline actually makes to the wheels to move the vehicle. Electric vehicles on the other hand convert 86-90% of electrical energy in the battery into power at the wheels. Electrifying transportation will decrease the overall amount of energy we use for transportation in addition to avoiding fossil fuel GHGs.
Through the online Bicycle WikiMap tool, Cambridge residents, workforce, commuters, and visitors can provide feedback, input, and suggestions on how our city streets and paths can better support bikers.
A Bluebikes membership can be annual or monthly, and includes unlimited rides for up to 45 minutes. You can borrow a bike from any station and return it to any other station within the system.
Find out which plug-in fits your lifestyle best using this EV selection guide from the Sierra Club