Buildings
Buildings in Cambridge consume more than half of all energy used in the community and contribute two-thirds of Cambridge's total GHG emissions, so we need a clear plan for reducing emissions from buildings. Our Net Zero Action Plan outlines polices and programs that influence the two biggest factors in a building's carbon footprint: how much energy that building uses, and where that energy comes from in the first place.
Buildings are Key to Climate Action
Homes and apartments contribute 14.1% of Cambridge's total greenhouse gas (GHG) emissions, while commercial and institutional buildings are the source of 51.7% of emissions. In total, buildings are responsible for over two-thirds of the emissions in the community.
There are two key ways to reduce emissions from buildings. The first is to use less energy by investing in energy efficiency, and the second is to use cleaner energy by replacing fossil fuel-based appliances and building systems with electric versions. Cambridge's Net Zero Action Plan uses both strategies to drive emissions down. Importantly, to meet our net zero emissions goals, all electricity must increasingly be generated from renewable, zero emissions sources like solar and wind.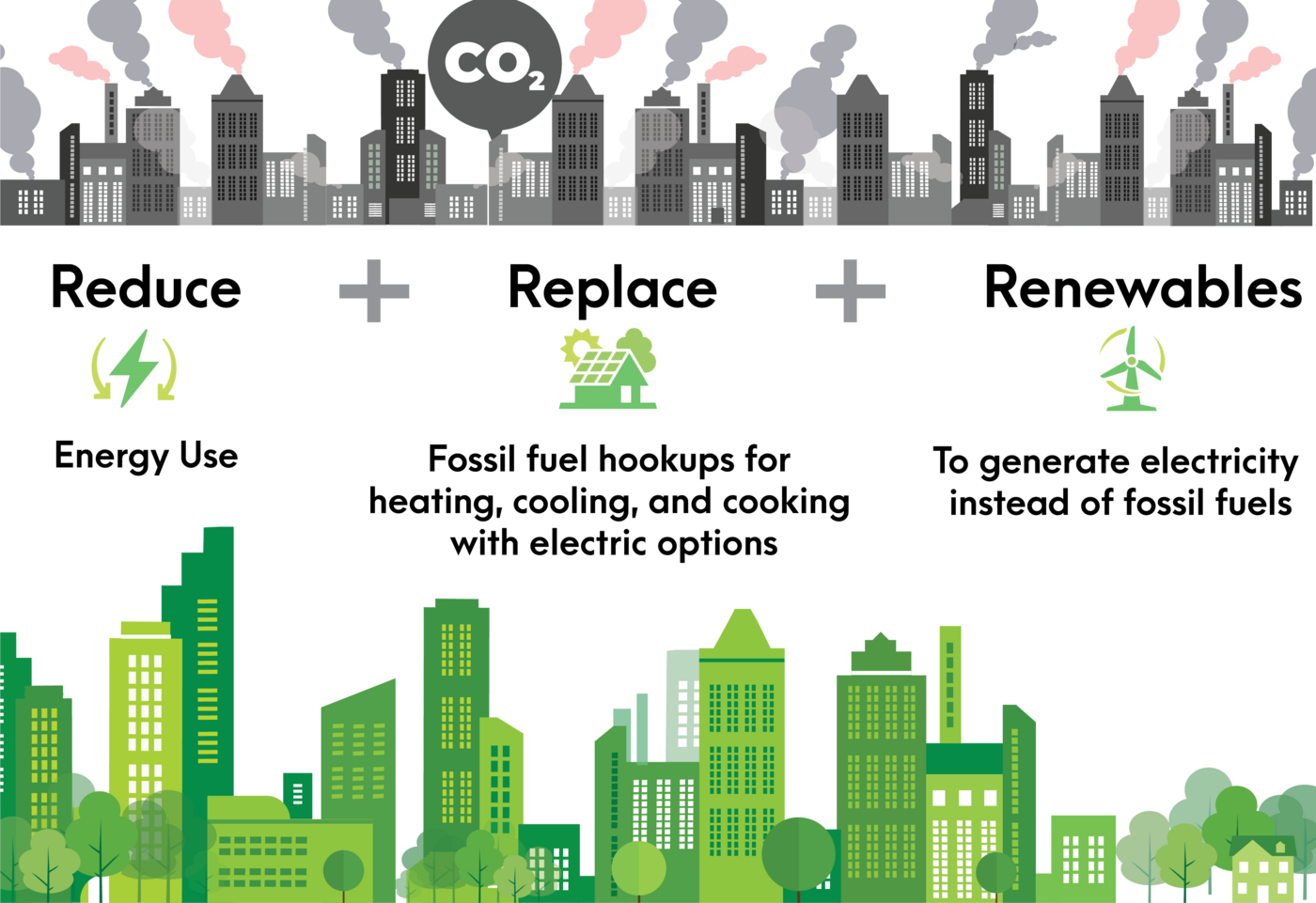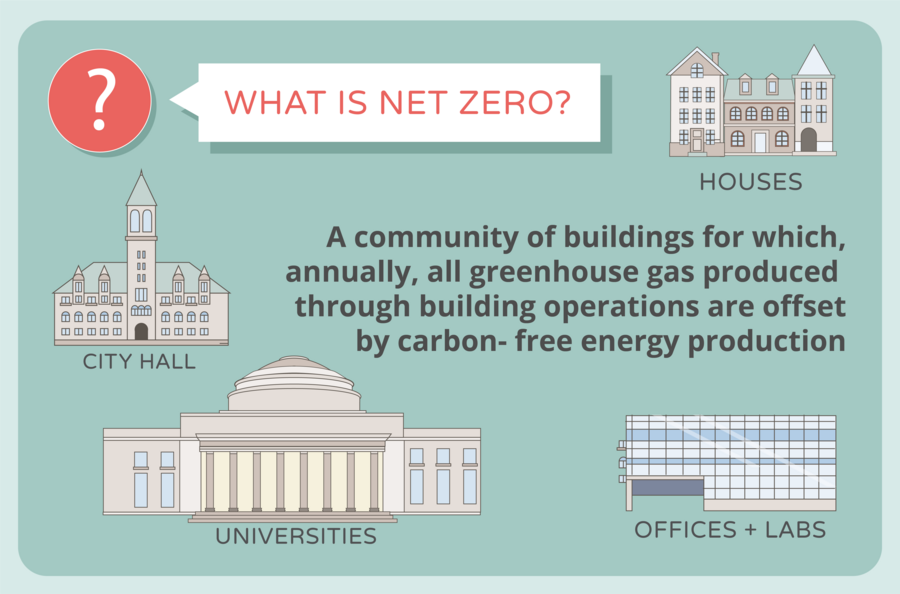 Buildings are Key to Climate Action
Residents, universities, businesses and the City are collaborating to reduce energy use in buildings and increase access to renewable energy. Cambridge has set a "net zero" target for all buildings in the community, and has created a "Net Zero Action Plan" to outline strategies to help each building reach the net zero energy goal.
Progress Towards Net Zero Buildings
Working Towards a Shared Goal
Cambridge developed the Net Zero Action Plan (NZAP) to lay out policies and programs that improve how buildings are built and operated, and where their energy comes from. The City understands that different types of buildings need various strategies, while many building owners need additional support to make changes to their buildings in support of net zero goals.
Strategies under the NZAP have already helped to reduce the carbon impacts of Cambridge's buildings. In 2021, the NZAP is being updated with everything learned from the first five years and will include new and more aggressive strategies to move to Net Zero much more quickly.
Learn more about the Net Zero Task Force.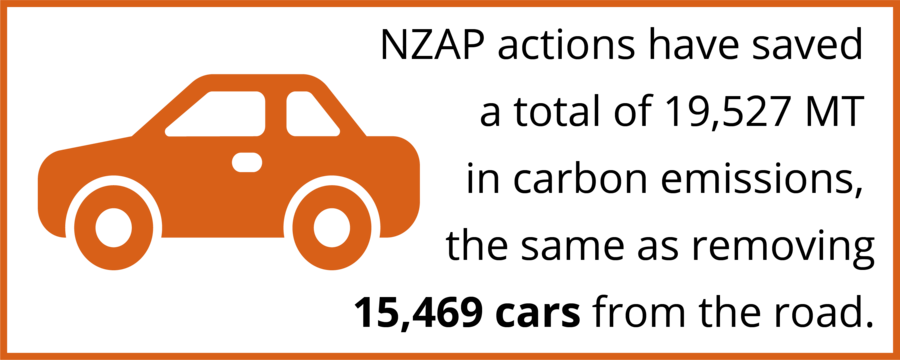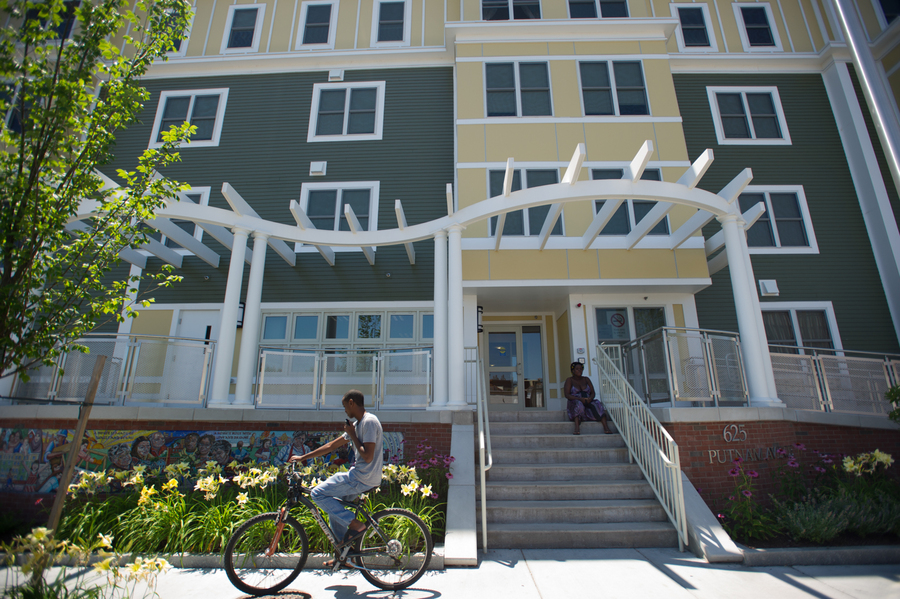 The Building Energy Use and Disclosure Ordinance (BEUDO) requires larger buildings to report their energy and water data to the City annually. By making building energy use publicly available to the marketplace, property buyers and tenants can make more informed decisions and property owners are motivated to take action to achieve higher energy performance.
Nearly 1,100 buildings in Cambridge now report their energy and water use to the City, annually.
Progress Towards Net Zero Buildings
What is Energy Use Intensity?
Energy Use Intensity (EUI) is a useful measure for tracking the progress of building energy initiatives because it allows comparison of differently sized buildings. An EUI that decreases over time shows that individual buildings or even whole sectors of buildings are improving their energy performance, even as more square footage is added.
Progress Towards Net Zero Buildings
Over time, some types of buildings in Cambridge are becoming more efficient, but others are not. Colleges and universities, along with their residence halls, have improved their EUIs by 7% and 4%, respectively, between 2014 and 2019. However, energy use intensity has increased in laboratory buildings and multi-family housing, making them important sectors to continue to target with NZAP programs and policies.
Small changes in EUI still add up! Emissions shrink faster than the corresponding energy when more and more electricity is generated by renewable energy. Since 2014, total emissions from buildings have decreased by 12%.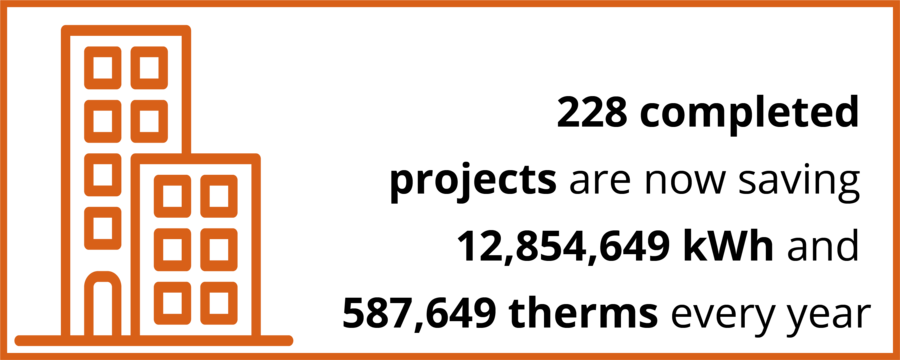 Progress Towards Net Zero Buildings
Custom Retrofit Programs for BEUDO Participants
The City is supporting Building Energy Use Disclosure Ordinance (BEUDO) participants in making energy improvements. Multi-family buildings and large commercial buildings are eligible to work with a Retrofit Advisor. Advisors have helped owners pursue strategies like insulation, air sealing, and high-efficiency heating and cooling, as well as investigating heat pump and solar energy systems.
Progress Towards Net Zero Buildings
The City's longstanding green building requirements have already made a positive impact. In 2019, Cambridge strengthened these green building requirements and also made it easier to add insulation. Following these changes, over 700,000 sq ft of new construction have been permitted at a LEED gold level and are solar-ready.

Find all of Cambridge's green building regulations, including Article 22 and the Stretch Energy Code, plus a map of all LEED-certified buildings in town, on the City's Sustainable Buildings webpage.
Opportunities in Municipal Buildings
City-owned buildings are responsible for 70% of the energy used for all City activities. They also create 70% of the GHG emissions. The impact of City buildings is very similar to the impact of buildings on the overall community carbon footprint, and the tools to reduce this impact are also very similar!
Cambridge uses all the strategies of the NZAP in its own buildings, not only to cut carbon emissions and save taxpayer dollars, but also to show other building owners how to use the opportunities and comply with the requirements of the NZAP.
Municipal Buildings are Becoming More Efficient
Cambridge's municipal buildings have become more energy efficient over the last decade. Between 2008 and 2015, the City increased municipal square footage by 25%, but energy use still decreased by 6%, leading to an improved EUI.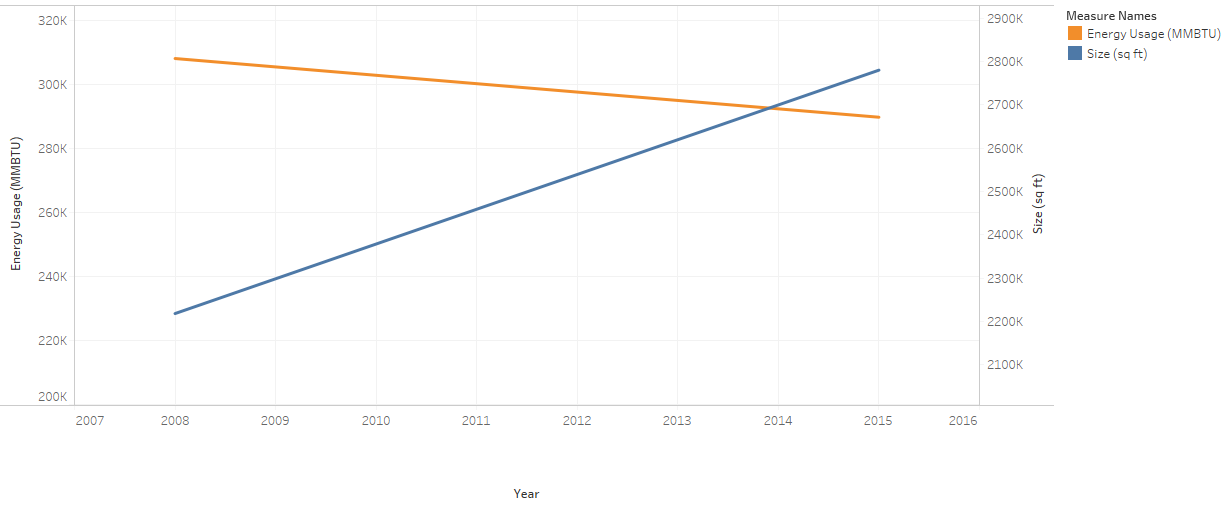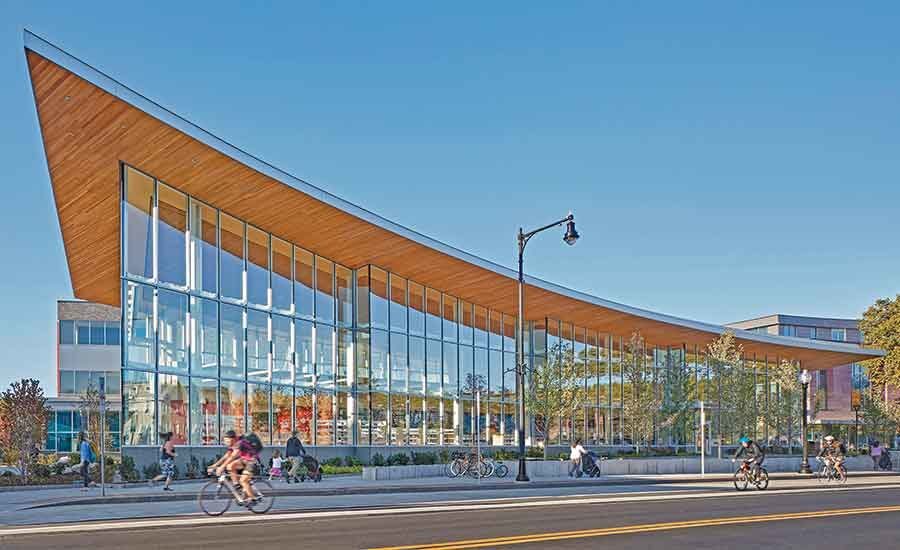 City Buildings are Targeting Net Zero
Cambridge is reducing its energy use intensity, but there's more to do to reach Net Zero in buildings. City programs are in place to improve existing municipal buildings and make new buildings perform at the highest levels. Several buildings were renewed between 2015-2019, with significant carbon and cost savings. And in 2020, the City adopted Net Zero requirements for all new municipal buildings.
King Open School and Taylor Square Firehouse were completed with these new requirements, and Tobin Montessori and Vasal Lane Upper School will also be net zero.
Get Your Home or Building on the Net Zero Path
Sign your building up for one of Cambridge Energy Alliance's programs. The Energy Alliance offers
Virtual energy assessments for renters, landlords, and homeowners
Energy assessments for small businesses and non-profits
Financial help for energy bills and energy improvements for low-income residents
Support with heat pumps, solar hot water, and solar PV, too!
Check out MassSave for many more money-saving opportunities for residents, landlords, and business owners.
---
Get Support for Efficiency in Your Home or Business
Find Cost-Saving Energy Programs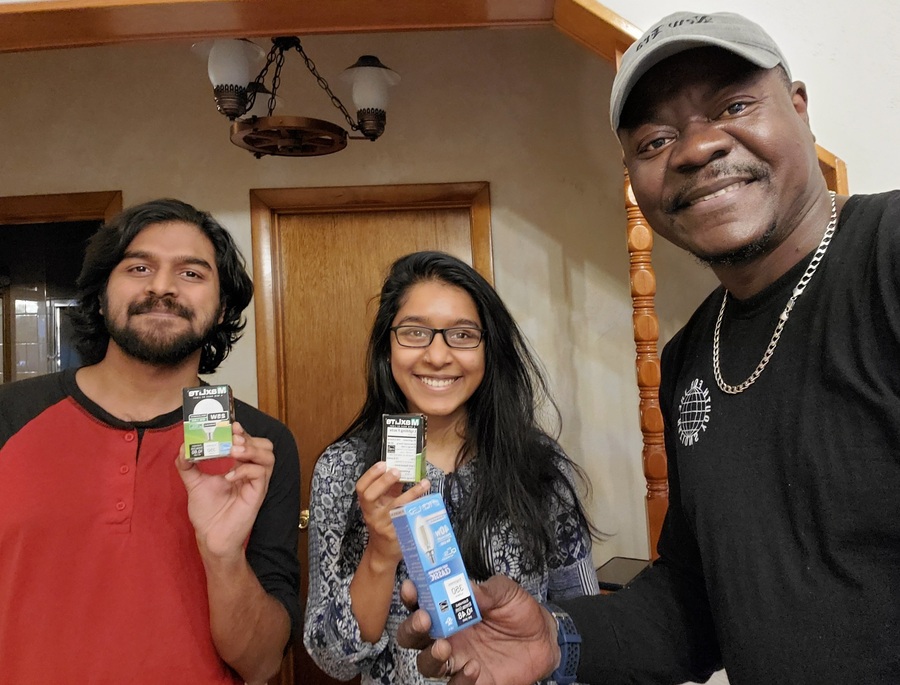 Keep Your Commercial Building In Compliance
Stay up-to-date on energy use disclosure and green building requirements that may affect you or your building.
Also, buildings subject to the Building Energy Use Disclosure Ordinance (BUEDO) can take advantage of the Cambridge Building Energy Resource Hub to make building upgrades cheaper and easier.
---
Get Help with Retrofits for your BEUDO-Covered Building
Review Building Energy Disclosure Requirements
Review Green Building Requirements